DELL ALIENWARE X16 GAMING Laptop | 13th Gen i9-13900HK, 32GB, 1TB SSD, NVIDIA® GeForce RTX™ 4080 12GB, 16" QHD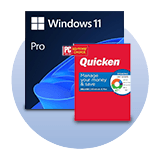 Express Shipping
2-6 Days,
via DHL, FedEx, EMS, etc.
Key Features
Processor: The 13th Gen Intel Core i9-13900HK processor ensures top-notch performance and efficiency, making it ideal for demanding gaming applications and tasks.
Graphics: Equipped with an NVIDIA® GeForce RTX™ 4080 12GB graphics card, this gaming laptop delivers smooth and high-quality visuals for immersive gaming experiences.
Memory: A massive 32GB of RAM ensures smooth multitasking and can handle memory-intensive games and applications with ease.
Storage: The 1TB SSD provides ample storage space for games, applications, and other data while also ensuring fast load times and responsive performance.
Display: The 16" QHD display ensures clear, crisp, and vibrant visuals, enhancing the overall gaming experience.
Design: The Alienware X16 features a sleek and modern design, with advanced thermal management to ensure optimal performance during extended gaming sessions.
Overview
Specifications
Q&A
Warranty
Frequently Compared
wholesale buying guide
Laptop DELL ALIENWARE X16 Features
Overveiew
From bold AlienFX lighting and new futuristic Lunar Silver finish to jaw-dropping performance, there's no shortage of technology inside and out to leave you awestruck. Unfortunately, the same goes for everyone around you.Experience our latest AlienFX masterpiece. The vivid stadium shape lighting, iconic Alienware head logo, multi-touch AlienFX precision touchpad and keyboard ensure anyone within eyesight won't be able to look away. Customize your lighting settings with effects like morph, flash or solid — even some new and exclusive effects on x16 — and create themes within select zones via the updated Alienware Command Center.Express yourself with bold, iconic lighting featuring 100 micro-LED lights for an instantly captivating, bright and fluid look.Experience three new stadium lighting effects – Rainbow Wave, Loop and Scanner - available only on the Alienware x16.Customize your gaming experience with nearly infinite color effects and combinations via the Alienware Command Center.Our multi-touch AlienFX touchpad with integrated scrolling and customizable lighting is back, and 15.5% larger in area than the x15's touchpad.Down to the last detail, Legend 3 design is more premium, tactile and futuristic than ever. The iconic stadium shape at the rear of the system features soft edges, making it easy and comfortable to hold.
SPECS
The metal construction and two-tone finish gives the product a unique look and a high-quality feel. Premium materials offer structural rigidity and added thinness while preserving the slim design and overall performance.Taking a new minimalistic approach, the stadium shape is ergonomically designed for comfortable daily use.The V-rail edges allow for a quick, easy opening and more comfortable palm rest — while a new, elevated perimeter foot design enables improved airflow for higher overall performance.Our new Lunar Silver color — on anodized aluminum — coupled with the Lunar Light-magnesium alloy rear offers a remarkably premium look and feel.From the full metal chassis — engineered with anodized aluminum and magnesium alloy — to the optimized 16:10 display aspect ratio, the luxurious visuals of the x16 are designed to shine both on and offscreen.Increase your vertical field of view thanks to the 16:10 aspect ratio and 11% more pixels.Experience fast refresh rates for smooth gaming and a stunning QHD+ display with Dolby Vision™.Dolby Atmos® audio engulfs you through six speakers for an enhanced immersive gaming experience.Enables airflow for improved overall performance.Ensure your gaming performance is never compromised with Alienware Cryo-tech™ cooling technology — an electrical and mechanical engineering approach that maintains system stability and performance, even during the most demanding games.
Additionally, your laptop is packed with the latest technologies designed to provide 17" gaming performance in a 16" laptop.A revolutionary breakthrough in AI-powered graphics that massively boosts performance. Powered by the new GeForce RTX™ 40 Series GPUs, DLSS 3 uses AI to create additional high-quality frames.GeForce RTX™ 40 Series GPUs are engineered to run games better than ever with improved AI performance, power efficiency and ray tracing capabilities.Experience textures, complex lighting, and the most realistic in-game environments imaginable thanks to dedicated RT cores in GeForce RTX™ graphics.NVIDIA® Max-Q is a suite of technologies that includes Resizable Bar, which enables the CPU to access the entire GPU frame buffer at once, improving in-game performance.Made to help you win, NVIDIA® Reflex technology is meant to quickly and intelligently reduce lag between your mouse, GPU, and display.Get deeper into the game through an added dimension of sound that puts you at the center with Dolby Atmos®. You'll be able to experience games as if you were in them, with sounds, voices and instruments placed in their own space and stay immersed with AI-driven noise cancellation through intelliGo.Control more than ever with the all-new Alienware Command Center.Maximize your gameplay with performance presets while overclocking capabilities give you the speed you need.Manage and see CPU, GPU, memory and thermals stats without exiting the game.Customize your set up with lighting settings that extend to all your Alienware accessories, as well as keybinds and calibration.Toggle monitor-based overlays on/off to help you focus on the targets at hand
Overview
Specifications
Reviews
Q&A
Warranty
Frequently Compared
Wholesale Buying Guide
DELL ALIENWARE X16 GAMING Laptop | 13th Gen i9-13900HK, 32GB, 1TB SSD, NVIDIA® GeForce RTX™ 4080 12GB, 16" QHD