LENOVO IDEAPAD 5 15ITL05 Laptop | i7-1165G7, 16GB, 512GB SSD, NVIDIA GEFORCE MX450 2GB GDDR6, 15.6" FHD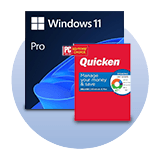 Express Shipping
2-6 Days,
via DHL, FedEx, EMS, etc.
Key Features
Powerful Processor: The Lenovo IdeaPad 5 15ITL05 features an Intel Core i7-1165G7 processor, providing powerful and efficient performance for a variety of tasks.
Ample Memory: With 16GB of RAM, this laptop ensures smooth multitasking, enabling you to run multiple applications seamlessly.
Fast and Spacious Storage: Equipped with a 512GB SSD, it offers fast data access and provides ample storage capacity for your files and applications.
Dedicated Graphics: The NVIDIA GeForce MX450 with 2GB GDDR6 ensures enhanced graphics performance, making it suitable for graphics-intensive tasks like photo and video editing.
Crisp FHD Display: The 15.6" FHD display provides clear and vibrant visuals, enhancing your viewing experience for work or entertainment.
Overview
Specifications
Q&A
Warranty
Frequently Compared
wholesale buying guide
The Lenovo IdeaPad 5 15ITL05 is a powerful and stylish laptop designed to meet the demands of modern computing. Here's an overview of its key features:
Processor (CPU): Intel Core i7-1165G7 processor, a quad-core CPU with Integrated Graphics (Intel Iris Xe), offering a balance of power and efficiency.
Memory (RAM): 16GB RAM, providing ample memory for seamless multitasking and efficient performance across various applications.
Storage: 512GB SSD (Solid State Drive), offering fast data access, quick system boot times, and ample storage capacity for your files.
Display: Non-touch 15.6-inch Full HD (FHD) screen, providing sharp and clear visuals for an immersive viewing experience.
Screen: The 15.6-inch FHD screen ensures a detailed and vibrant display, enhancing the overall user experience.
In summary, the Lenovo IdeaPad 5 15ITL05 is designed to provide a powerful and reliable computing experience with a focus on performance, visual quality, and security. Whether you're working, streaming, or engaging in light gaming, this laptop aims to deliver a seamless and enjoyable user experience.
Overview
Specifications
Reviews
Q&A
Warranty
Frequently Compared
Wholesale Buying Guide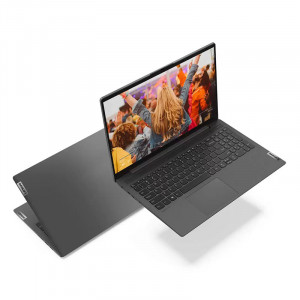 LENOVO IDEAPAD 5 15ITL05 Laptop | i7-1165G7, 16GB, 512GB SSD, NVIDIA GEFORCE MX450 2GB GDDR6, 15.6" FHD