Tp-Link Archer C7 V5 (AC1750) 5GHz Wireless Dual Band Gigabit Router for Home & Office with USB Port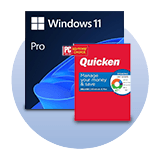 Express Shipping
2-6 Days,
via DHL, FedEx, EMS, etc.
Key Features
Tp-Link Archer C7 V5 (AC1750)
Supports 802.11ac standard - Faster than wireless N speeds*
Simultaneous 2.4GHz 450 Mbps and 5GHz 1300 Mbps connections for 1.75Gbps of total available bandwidth*
USB Port - easily shares files & media with networked devices or remotely via FTP server
Guest Network Access - provides secure Wi-Fi access for guests sharing your home or office network
Easy setup and management with Tether App


Overview
Specifications
Q&A
Warranty
Frequently Compared
wholesale buying guide
The TP-Link Archer C7 V5 (AC1750) is a powerful dual-band wireless router designed to deliver fast and reliable internet connectivity for your home or small office network. With its advanced features and high-speed performance, it provides an exceptional online experience.
The Archer C7 supports the latest 802.11ac Wi-Fi standard, offering combined speeds of up to 1750Mbps. It operates on both the 2.4GHz and 5GHz frequency bands, providing flexibility and reducing interference. The 5GHz band offers faster speeds for bandwidth-intensive tasks like streaming HD videos and online gaming, while the 2.4GHz band provides broader coverage for everyday internet usage.
Equipped with three external antennas and Beamforming technology, the Archer C7 delivers a strong and focused Wi-Fi signal to connected devices, ensuring optimal performance and coverage. This allows you to enjoy a seamless internet experience throughout your home or office.
The Archer C7 features a powerful processor and advanced QoS (Quality of Service) functionality, allowing you to prioritize certain devices or applications for enhanced performance. This ensures that bandwidth-intensive tasks receive the necessary network resources, resulting in smoother streaming, lag-free gaming, and faster downloads.
Overview
Specifications
Reviews
Q&A
Warranty
Frequently Compared
Wholesale Buying Guide Tp-Link Archer C7 V5 (AC1750) 5GHz Wireless Dual Band Gigabit Router for Home & Office with USB Port