Amazon Echo Dot 5th Gen Rls Smart Speaker | Alexa Ds Blue, Bluetooth, Matter & Wi-Fi Connectivity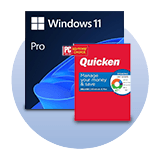 Express Shipping
2-6 Days,
via DHL, FedEx, EMS, etc.
Key Features
The Amazon Echo Dot 5th Gen allows you to control smart devices, play music, set alarms, and more using just your voice, thanks to Alexa integration.

Experience impressive sound quality with its built-in speaker, making it ideal for streaming music and podcasts in any room.

Connect your Echo Dot to your smartphone or other devices via Bluetooth, expanding your audio playback options.

With Matter (formerly known as Project CHIP), this smart speaker offers improved compatibility with a wide range of smart home devices, ensuring seamless integration into your home automation ecosystem.

Stay connected to your home network for voice commands, software updates, and access to a wealth of Alexa skills and features.
Overview
Specifications
Q&A
Warranty
Frequently Compared
wholesale buying guide
The Amazon Echo Dot 5th Generation (also known as Echo Dot (5th Gen)) is a smart speaker with built-in Alexa voice assistant. Here are some key features and specifications of the Echo Dot 5th Gen:
Alexa Built-in: With Alexa, you can use voice commands to play music, check the weather, set alarms, control smart home devices, and much more.

Design: The Echo Dot 5th Gen features a compact and spherical design with a fabric finish. It is available in various colors, including the "Denim Blue" variant.

Audio Quality: It offers improved audio quality compared to earlier Echo Dot models, providing clear and balanced sound for music and voice responses.

Bluetooth Connectivity: You can pair the Echo Dot with compatible Bluetooth devices, such as smartphones or headphones, to stream audio wirelessly.

Matter Connectivity: The Echo Dot is compatible with Matter (formerly known as Project CHIP), a smart home connectivity standard, ensuring compatibility and ease of use with various smart home platforms.

Wi-Fi Connectivity: It connects to your home Wi-Fi network, enabling access to online content and services, as well as communication with other smart devices on your network.

Voice Control: Use voice commands to control music playback, ask questions, set reminders, control smart home devices (lights, thermostats, locks, etc.), and perform various other tasks without touching the device.

Privacy: The Echo Dot features a microphone off button that physically disconnects the microphone, providing a visual indicator when it's off for enhanced privacy.

Multi-Room Audio: You can create a multi-room audio system by pairing multiple Echo devices together to play music throughout your home.

Smart Home Integration: Alexa can control a wide range of smart home devices from different manufacturers, making it a central hub for managing your smart home.

Skills: Enhance Alexa's capabilities by enabling skills, which are third-party voice applications that add new functionalities to your Echo Dot.

Updates: Amazon regularly releases software updates for the Echo Dot to improve performance, security, and add new features.
Please note that the Echo Dot's capabilities and features may evolve over time as Amazon continues to update its software and add new functionalities to Alexa. For the most up-to-date information on the Echo Dot 5th Generation, you can check Amazon's official website or product listings.
Overview
Specifications
Reviews
Q&A
Warranty
Frequently Compared
Wholesale Buying Guide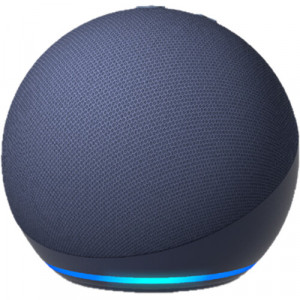 Amazon Echo Dot 5th Gen Rls Smart Speaker | Alexa Ds Blue, Bluetooth, Matter & Wi-Fi Connectivity