Apple MacBook Air Z15X0005F | M2 10-core GPU, 13.6", 16GB RAM, 512GB SSD, Silver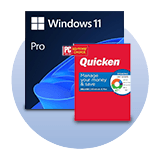 Express Shipping
2-6 Days,
via DHL, FedEx, EMS, etc.
Key Features
Powerful Performance: The Apple MacBook Air 13.6" M2 Z15X0005F boasts a 10-core GPU and 16GB of RAM, delivering impressive speed and efficiency for all your computing tasks.

Stunning Retina Display: Enjoy a visually immersive experience with the 13.6-inch Retina display, offering vibrant colors and sharp detail in a sleek silver design.

Ample Storage: With a spacious 512GB SSD, you have plenty of room for your files, applications, and multimedia content, ensuring smooth multitasking and quick access to your data.

Lightweight and Portable: Weighing in at just under 3 pounds and featuring a slim profile, this MacBook Air is perfect for on-the-go professionals and students who need a highly portable computing solution.

Silent and Efficient: Thanks to the M2 chip's energy efficiency, the MacBook Air runs quietly without the need for a fan, providing a distraction-free environment for work or entertainment.
Overview
Specifications
Q&A
Warranty
Frequently Compared
wholesale buying guide
The Apple 13.6" MacBook Air now features the Apple M2 chip, which has many improvements over its predecessor, the M1. The Apple M2 integrates the CPU, GPU, Neural Engine, I/O, and more into a single system on a chip (SoC), this time utilizing 2nd-Gen 5nm process technology. Tackle your projects with the fast 8-Core CPU and take on graphics-intensive apps and games with the 10-core GPU. Accelerate machine learning tasks with the 16-core Neural Engine. The M2 features a 100 GB/s memory bandwidth and was also designed to speed up video workflows by adding a next-gen media engine and a powerful ProRes video engine for hardware-accelerated encode and decode. This means the M2 can play back more streams of 4K and 8K video. Complete with a silent, fanless design and up to 18 hours of battery life, the MacBook Air is still portable, but now a lot more powerful. It also has 16GB of unified RAM and a 512GB SSD.
The MacBook Air also got a larger screen. It now features a 13.6" Liquid Retina Display, which has a 2560 x 1664 screen resolution for 224 pixels per inch (ppi). The display has been expanded near the sides and top to make room for the menu bar. This means the MacBook Air now has a larger display with thinner bezels, giving you more screen real estate. The display also features 500 nits of brightness, making it 25 percent brighter than before. Add P3 wide color gamut and the display can support one billion colors for vibrant photos and movies. With True Tone technology, the white balance automatically adjusts to match the color temperature of the light around you for a more natural viewing experience. The MacBook Air is also thinner and lighter, weighing just 2.7 pounds and measuring just 0.44" thin.
Connect to the internet via Wi-Fi 6 (802.11ax) and use compatible wireless peripherals and accessories with Bluetooth 5.0. The two Thunderbolt 3 ports provide USB4 support and can even connect to an external 6K display at 60 Hz. Apple also included a three-mic array for clear recordings and calls. There is also now a Full HD 1080p FaceTime camera, which has a larger image sensor and more efficient pixels that deliver twice the resolution and low-light performance of the previous generation. Combined with the advanced image signal processor on the M2 means you'll look great on video calls. Keep your MacBook Air secure with Secure Enclave in M2 as well as Touch ID. The backlit Magic Keyboard provides a comfortable typing experience, and the Force Touch trackpad allows for precise cursor control, pressure-sensing capabilities, and Multi-Touch gestures. MagSafe returns to the MacBook Air. The dedicated charging port uses magnets for easy plugging and unplugging.
Please note that this MacBook Air can only output to a single external display with up to 6K resolution at 60 Hz.
This Mac comes preloaded with macOS. Updates can be downloaded for free via the Mac App Store. Please check Apple's website for upgrade eligibility.
Now packed with 20 billion transistors, the Apple M2 integrates the CPU, GPU, Neural Engine, I/O, and more into a single system on a chip (SoC). The additional transistors, 25 percent more than the M1, improve the features of the chip, including the memory controller that can deliver up to 100 GB/s of unified memory bandwidth. The M2 has faster performance cores with a larger cache and the efficiency cores have been enhanced for more performance gains. Together, the M2 delivers up to 18 percent greater multithreaded performance than the M1. This means the Apple M2 performs up to 1.4 times faster than the previous generation M1 while still delivering battery life of up to 15 hours of wireless web browsing and up to 18 hours of video playback.
13.6" Liquid Retina Display
The MacBook Air now features the 13.6" Liquid Retina Display, with support for one billion colors. The 2560 x 1664 resolution provides crisp text. The 500 nits of brightness and wide P3 color gamut ensure that photos and movies are brilliant and vivid, complete with rich contrast and sharp detail.
The MacBook Air lives up to its name, weighing in at just 2.7 pounds and measuring just 0.44" thin. The durable enclosure is made of 100 percent recycled aluminum. The MacBook Air also features a silent, fanless design.
Full HD 1080p FaceTime Camera
Now with a Full HD 1080p FaceTime camera, the MacBook Air allows you to look your best during video calls. The three-mic array features advanced beamforming algorithms to capture clean audio, allowing your voice to come through loud and clear.
The MacBook Air now features the quick-release MagSafe power connector. MagSafe can easily attach and detach with magnets, preventing any unintentional disconnects.
Overview
Specifications
Reviews
Q&A
Warranty
Frequently Compared
Wholesale Buying Guide
Apple MacBook Air Z15X0005F | M2 10-core GPU, 13.6", 16GB RAM, 512GB SSD, Silver