Dell Precision 3580 Mobile Workstation | 13th Gen i5-1335U, 16GB, 256GB SSD, 15.6" FHD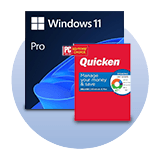 Express Shipping
2-6 Days,
via DHL, FedEx, EMS, etc.
Key Features
Processor: Intel Core i5-1335U (13th Gen) | CPU: 1.3 to 4.6 GHz Performance Dual-Core, 0.9 to 3.4 GHz Efficiency 8-Core
Storage: Total Installed Capacity: 256 GB | Solid State Storage: 1 x 256 GB M.2 NVMe PCIe
RAM: Type: DDR4 | Total Installed Memory: 16 GB | Memory Configuration: 2 x 8 GB (User-Replaceable)
Display: Size: 15.6" | Resolution: 1920 x 108
Weight: 3.56 lb / 1.61 kg.
Overview
Specifications
Q&A
Warranty
Frequently Compared
wholesale buying guide
The Dell Precision 3580 Mobile Workstation is a versatile laptop designed to meet the needs of professionals and business users. Here's an overview of its key features:
CPU: The laptop is equipped with a dual-core CPU with a base clock of 1.3 GHz, capable of boosting up to 4.6 GHz for performance-oriented tasks. It also features an efficient 8-core configuration for power savings and multitasking.
Storage: The laptop offers a 256 GB M.2 NVMe PCIe SSD for storage, ensuring fast data access and sufficient space for essential applications and files.
Memory Configuration: It comes with 16 GB of user-replaceable RAM (2 x 8 GB), allowing for smooth multitasking and efficient handling of various applications.
Graphics: The laptop features integrated graphics with the Intel Iris Xe GPU, which is suitable for everyday tasks and light graphics work but may not handle intensive 3D rendering or gaming.
Display: This laptop features a 1920 x 1080 resolution IPS-Type LCD panel, providing sharp and vibrant visuals. While it offers a maximum brightness of 250 nits, it may not be the brightest display for outdoor use.
Ports: The laptop provides essential connectivity options, including 2 x USB-A 3.0/3.1/3.2 Gen 1 ports for connecting peripherals and external devices.
Overview
Specifications
Reviews
Q&A
Warranty
Frequently Compared
Wholesale Buying Guide
Dell Precision 3580 Mobile Workstation | 13th Gen i5-1335U, 16GB, 256GB SSD, 15.6" FHD