Dell Precision 3581 Mobile Workstation | 13th Gen i7-13800H, 16GB, 512GB SSD, NVIDIA RTX A500, 15.6" FHD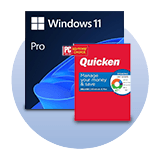 Express Shipping
2-6 Days,
via DHL, FedEx, EMS, etc.
Key Features
Processor: Powerful and efficient Intel Core i7-13800H (13th Gen) processor
Storage: Fast and reliable PCIe 4.0 SSD with 512 GB total installed capacity
RAM: 16 GB DDR5 memory for smooth multitasking
Graphics: Dedicated with NVIDIA RTX A500 GPU and 4 GB GDDR6 VRAM
Display: IPS-Type LCD panel with a 15.6" screen and 1920 x 1080 resolution
weight: of 3.95 lb (1.79 kg)
Overview
Specifications
Q&A
Warranty
Frequently Compared
wholesale buying guide
The Dell Precision 7680 Mobile Workstation is a high-performance laptop designed for professional users who demand power and versatility. This workstation offers a range of impressive features and specifications to support various demanding tasks. Here's an overview of its key attributes:
Performance: The Dell Precision 7680 boasts a powerful CPU with an 8-core performance configuration that can reach speeds of up to 5.5 GHz and a 16-core efficiency configuration with speeds of up to 4 GHz. This makes it well-suited for resource-intensive tasks such as 3D rendering, video editing, and complex simulations.
Storage: With a total installed capacity of 1 TB, you have plenty of storage space for your files, projects, and applications.
Memory: It comes with 64 GB of RAM configured as 1 x 64 GB, providing ample memory for multitasking and handling large datasets.
Graphics: This workstation features dedicated graphics, making it suitable for tasks that require high-quality visuals and GPU acceleration.
Display: The 16-inch display offers a resolution of 1920 x 1200 pixels, delivering crisp and detailed visuals. Additionally, the 100% DCI-P3 color gamut ensures accurate and vibrant color reproduction.
Overview
Specifications
Reviews
Q&A
Warranty
Frequently Compared
Wholesale Buying Guide
Dell Precision 3581 Mobile Workstation | 13th Gen i7-13800H, 16GB, 512GB SSD, NVIDIA RTX A500, 15.6" FHD