Dell Precision 3580 Mobile Workstation Laptop | 13th Gen i5-1350P, 16GB, 512GB SSD, NVIDIA RTX A500 4GB, 15.6" FHD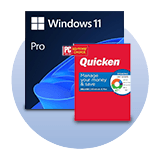 Express Shipping
2-6 Days,
via DHL, FedEx, EMS, etc.
Key Features
Processor: 13th Gen Intel Core i5-1350P, ensuring solid performance and efficiency for professional tasks.
Memory: 16 GB of RAM, allowing for smooth multitasking and faster data processing.
Storage: 512 GB SSD, providing quick data access and ample storage space.
Graphics: NVIDIA RTX A500 with 4GB of dedicated graphics memory, ensuring smooth visuals and better performance for graphic-intensive tasks.
Display: 15.6" FHD display, for a clear and sharp visual experience.
Design: Sleek and professional design, suitable for business environments and mobile professionals
Overview
Specifications
Q&A
Warranty
Frequently Compared
wholesale buying guide
The Dell 15.6" Precision 3580 Mobile Workstation is a powerful laptop designed for professional users who require high-performance computing capabilities. With its Intel Core i5-1350P processor, this laptop offers impressive processing power, ranging from 1.9 to 4.7 GHz in the Performance Quad-Core mode and 1.4 to 3.5 GHz in the Efficiency 8-Core mode. It also features 12 MB of L3 cache, ensuring fast and efficient data retrieval.
Graphics on the Precision 3580 are taken care of by the dedicated NVIDIA RTX A500 GPU, which boasts 4 GB of GDDR6 VRAM. This ensures smooth graphics performance, making it suitable for tasks that require demanding visual processing capabilities.
The laptop is equipped with 16 GB of DDR5 memory, providing ample space for multitasking and running resource-intensive applications. The memory configuration consists of a single 16 GB module, which is user-replaceable. The 262-Pin SO-DIMM memory slot type is employed in this laptop, and it does not offer buffered or ECC memory options. Additionally, vPro support is included, enabling remote management and enhanced security features.
Featuring a 15.6" IPS-Type LCD panel with a resolution of 1920 x 1080, the Precision 3580 offers sharp and vibrant visuals. The anti-glare/matte finish helps reduce reflections, enhancing the viewing experience. With a maximum brightness of 250 nits/cd/m² and a color gamut of 45% NTSC, this laptop delivers decent brightness and color accuracy.
The Precision 3580 comes with a 512 GB solid-state drive (SSD), which utilizes M.2 2230 PCIe 4.0 technology. This allows for fast data transfer rates and quick access to stored files. Notably, the laptop offers one M.2 NVMe PCIe SSD slot, giving users the option to expand the storage capacity if needed. An optical drive is not included.
For connectivity, the laptop offers two USB-A 3.0/3.1/3.2 Gen 1 ports, two Thunderbolt 4 ports that support DisplayPort and Power Delivery, one HDMI 2.0 port, and a headphone/microphone input/output jack. It also features a single slot for microSD/microSDHC/microSDXC memory cards. The Precision 3580 provides Gigabit Ethernet and Wi-Fi 6E (802.11ax) connectivity for reliable and fast network access. Bluetooth support is also included.
This laptop features a user-facing 1080p webcam for video conferencing and other camera-related applications. It is powered by a 3-cell, 54 Wh battery, which provides a decent amount of runtime for on-the-go use. The Precision 3580 is equipped with a 99-key notebook keyboard with backlighting and a number pad, along with a touchpad for navigation purposes.
Running on Windows 11 Pro, the Precision 3580 prioritizes security with features like a dedicated hardware TPM security chip, facial recognition technology, a fingerprint reader, a Kensington lock slot, and a webcam blocker for privacy. Additionally, a 130 W power supply with USB-C connectivity ensures convenient and fast charging.
With dimensions of 14.1 x 9.2 x 0.9" (357.8 x 233.3 x 22.8 mm) and weighing 3.56 lb (1.61 kg), the Precision 3580 is designed to be portable without compromising on performance. Its robust specifications make it an excellent choice for professionals in need of a reliable and powerful mobile workstation.
Overview
Specifications
Reviews
Q&A
Warranty
Frequently Compared
Wholesale Buying Guide
Dell Precision 3580 Mobile Workstation Laptop | 13th Gen i5-1350P, 16GB, 512GB SSD, NVIDIA RTX A500 4GB, 15.6" FHD