DELL VOSTRO 16 Laptop | 16GB, i5-1340P / i7-1360P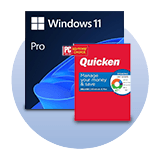 Express Shipping
2-6 Days,
via DHL, FedEx, EMS, etc.
Key Features
Processor i5: Powered by an Intel Core i5-1340P processor, this variant of the DELL VOSTRO 16 offers reliable performance for everyday tasks and business applications.
Processor i7: The Intel Core i7-1360P processor in this variant ensures top-notch performance and efficiency, making it ideal for demanding applications and multitasking.
Memory: With 16GB of RAM, it ensures smooth multitasking and can handle moderately memory-intensive applications with ease.
Graphics i5: This variant comes with integrated graphics, which are suitable for basic graphical tasks and applications.
Graphics i7: This variant comes with a dedicated NVIDIA GeForce RTX 2050 graphics card, which delivers smooth and high-quality visuals for graphic-intensive applications and light gaming.
Design: The DELL VOSTRO 16 features a sleek and modern design, making it a stylish and professional choice for business users.


Overview
Specifications
Q&A
Warranty
Frequently Compared
wholesale buying guide
Laptop DELL VOSTRO 16 Features
SPECS
Thanks to 13th Gen Intel® Core™ processors, this laptop runs at peak performance to get you through the day.Enjoy a fast, smooth PC performance without sacrificing power thanks to LPDDR5 memory. And with dual heat pipes your device stays nice, cool and performing at its best. Meanwhile, adaptive thermals optimise power according to your device's location, whether it's on a stable surface like a desk or an unstable surface like your lap. Using advanced algorithms and accelerometers, your device intelligently adapts its power and thermal profiles to the situation to keep your device running smoothly.Stay focused with 4 sided narrow borders and DC Dimming, which reduces flicker for a comfortable viewing experience. Plus, this laptop with Dell ComfortView software technology helps reduce harmful blue light emissions to optimise eye comfort over extended screen time.
Impressions matter. Sound as clear as a phone call with built in dual mic and AI that reduces background noise. The new FHD webcam equipped with Wide Dynamic Range and Temporal Noise Reduction improves image quality to help you look your best while on camera.Don't miss a moment from the meeting. Waves Maxx Audio tuned speakers and microphones optimise audio so you can hear and be heard with clarity, while Smartbyte prioritises video traffic for a smoother conferencing experience.
The Trusted Platform Module 2.0 is a commercial-grade security chip installed on the motherboard that creates and stores passwords and encryption keys. It verifies that the computer has not been tampered with before booting up and protects your data against external software attacks.Get added peace-of-mind with the fingerprint reader that allows you to securely log in with a touch, while a mechanical shutter on the camera protects your privacy and prevents accidental embarrassments.
Processor (i5)
The Intel Core i5-1340P is a high-end quad-core desktop processor based on the Sandy Bridge microarchitecture. It was released in 2013 and it has a thermal design power of 95W. Compared to its predecessor, the Intel Core i5-2310, this model offers improved performance thanks to its higher clock speed (2.70 GHz compared to 2.90 GHz) and larger L3 cache (6MB compared to 8MB). Additionally, it supports HyperThreading Technology which allows each core to handle two threads at once, enabling more efficient multitasking capabilities. The i5-1340P is best suited for demanding tasks such as video editing and CAD software that require precision and fast processing speeds.
Processor (i7)
The Intel Core i7-1360P is a desktop processor first released in 2021. It is part of the 11th generation of Intel's Core family, codenamed "Tiger Lake". This processor has 8 cores and 16 threads with a maximum clock speed of up to 4.8 GHz. The integrated graphics card is an Intel UHD Graphics 750 with support for 4K resolution at 60 Hz output. In addition, it supports Direct X 12 as well as OpenCL 2/6/OpenGL 4 standards. It also offers enhanced security features such as Total Memory Encryption (TME) and SGX technology which improves system performance by encrypting code at startup to reduce potential malicious access points. With improved power efficiency compared to previous iterations of the platform, it can provide better battery life in portable devices or higher performance when installed on a regular desktop PC setup.
Memory
16GB 4800MHz LPDDR5 Memory Onboard is a type of memory commonly used in mobile devices and laptops for high-speed data storage. It offers users fast and reliable access to essential programs and applications needed for efficient computing. It also provides ample space to store files, photos, videos, audio recordings, games, and other multimedia content as well as important documents. The main advantage of using this memory system is its impressive power efficiency that allows manufacturers to operate with minimal battery drain or device overheating risks. Additionally, the low latency levels are perfect for gaming purposes providing seamless game experiences even during longer sessions.
Storage
The 512GB M.2 PCIe NVMe Solid State Drive is a high-performance, efficient storage device that can easily fit into both desktop and laptop computers. This drive is two times faster than SATA SSDs and uses the latest PCIe Gen 3 interface for ultrafast transfer speeds of up to 3500MB/s read and 2400MB/s write, making it ideal for gamers, content creators and power users who need fast boot times, quick application launches and large file transfers. The drive combines advanced flash technology with the low power consumption of an integrated controller which leads to increased battery life. It also offers improved reliability right out of the box as it utilizes comprehensive error correction code (ECC) algorithms to detect errors before they can slow down your system or corrupt data. With a powerful form factor measuring just 80mm in length but providing up to 512GB capacity this drive provides perfect balance between size, performance and reliability.
Overview
Specifications
Reviews
Q&A
Warranty
Frequently Compared
Wholesale Buying Guide
DELL VOSTRO 16 Laptop | 16GB, i5-1340P / i7-1360P