Gigabyte 15.6" AORUS 15 Gaming Notebook (Black)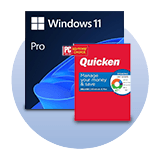 Express Shipping
2-6 Days,
via DHL, FedEx, EMS, etc.
Key Features
Key Features:

1. 15.6" AORUS 15 Gaming Notebook in Black color
2. Intel Core i7-13700H (13th Gen) Processor
3. Up to 5 GHz Performance 6-Core and Up to 3.7 GHz Efficiency 8-Core CPU
4. 24 MB L3 Cache
5. Dedicated Graphics Type with NVIDIA GeForce RTX 4070 GPU (8 GB VRAM)
6. 4800 MHz DDR5 Memory Type
7. 16 GB Total Installed Memory with 2 x 8 GB Memory Configuration
8. Maximum Memory Capacity: 64 GB
9. 262-Pin SO-DIMM Memory Slot Type with 2 Memory Slots (0 Available)
10. LCD Panel Type
11. 15.6" Size with 16:9 Aspect Ratio
12. 2560 x 1440 Resolution
13. Anti-Glare/Matte Finish
14. 100% DCI-P3 Color Gamut
15. 165 Hz Refresh Rate
16. 1 x M.2 2280 PCIe 4.0 x4 SSD Slot (In Use) and 1 x M.2 2280 PCIe 4.0 x4 SSD Slot (Available)
17. 1 TB Total Installed Capacity with 1 x 1 TB M.2 NVMe PCIe Solid State Storage
18. No Optical Drive
19. 1 x USB-A 3.0/3.1/3.2 Gen 1 Port
20. 2 x USB-A 3.1/3.2 Gen 2 Ports
21. 1 x Thunderbolt 4 USB-C Port with Power Delivery Support
22. 1 x USB 3.1/3.2 Gen 2 Port
23. 1 x HDMI Port
24. 1 x Mini DisplayPort
25. 1 x 1/8" / 3.5 mm Headphone/Microphone Input/Output Audio I/O
26. No Media/Memory Card Slot
27. 1 x RJ45 (Gigabit) Ethernet Port
28. Wi-Fi 6E (802.11ax) Tri-Band (2.4, 5, & 6 GHz) with MU-MIMO Support
29. 2 x 2 MU-MIMO Support
30. Bluetooth 5.2
31. No GPS
32. No NFC
33. User-Facing 1080p Webcam
34. Lithium-Ion Polymer (LiPo) Battery Chemistry
35. 99 Wh Battery Capacity
36. Full-Size Keyboard with Backlight and Number Pad
37. TouchPad Pointing Device
38. Windows 11 Home Operating System
39. Early 2023 Model Year
40. 240 W Power Supply with Barrel/Proprietary
41. Dimensions: 14.2 x 10.7 x 0.82" / 36.1 x 27.2 x 2.08 cm
42. Weight: 4.96 lb / 2.25 kg
43. Package Weight: 9.78 lb
44. Box Dimensions (LxWxH): 21.3 x 14.1 x 3.6"
Overview
Specifications
Q&A
Warranty
Frequently Compared
wholesale buying guide
The Gigabyte 15.6" AORUS 15 Gaming Notebook is a high-performance laptop designed for gamers and power users. Sporting a sleek black design, this notebook is packed with impressive hardware to deliver outstanding gaming performance.

At the heart of the AORUS 15 is the Intel Core i7-13700H processor, a 13th Gen CPU with impressive clock speeds. It can reach up to 5 GHz in Performance mode and up to 3.7 GHz in Efficiency mode, ensuring smooth multitasking and fast processing. The processor is further supported by a large 24 MB L3 cache, which helps improve performance by storing frequently accessed data.

The notebook features a dedicated graphics card, the NVIDIA GeForce RTX 4070 with 8 GB VRAM. This powerful GPU ensures smooth and immersive gaming experiences with stunning visuals. The 15.6" LCD panel has a 2560 x 1440 resolution and a 165 Hz refresh rate, providing crisp and smooth visuals for gaming and multimedia consumption. The anti-glare and matte finish helps to reduce reflections and eye strain.

In terms of memory and storage, the AORUS 15 offers 16 GB of 4800 MHz DDR5 RAM. The memory configuration includes 2 x 8 GB modules, with user-replaceable options to expand the memory up to 64 GB. Storage options include a 1 TB M.2 NVMe PCIe SSD, providing ample space for games, applications, and files. There are also available slots for additional M.2 SSDs.

Connectivity options are abundant, with multiple USB ports including USB-A 3.0/3.1/3.2 Gen 1 and USB-A 3.1/3.2 Gen 2. There is also a Thunderbolt 4 port, a HDMI port, and a Mini DisplayPort for connecting external displays. For network connectivity, the AORUS 15 supports Wi-Fi 6E (802.11ax) with tri-band support and MU-MIMO technology for fast and stable wireless connections.

Other notable features include a full-size keyboard with backlight and number pad for comfortable typing in low-light conditions, a user-facing 1080p webcam for video conferencing, and a touchpad for precise cursor control. The notebook comes pre-installed with Windows 11 Home, providing a user-friendly and familiar operating system.

With a slim and lightweight design, the AORUS 15 is highly portable, making it convenient for gamers and professionals on the go. The included 99 Wh battery offers long-lasting performance, ensuring uninterrupted gaming sessions.

Overall, the Gigabyte 15.6" AORUS 15 Gaming Notebook is a powerful and feature-packed laptop that delivers excellent gaming performance. With its high-quality components, stunning display, and ample storage options, it is an ideal choice for gamers and power users looking for a premium gaming experience.
Overview
Specifications
Reviews
Q&A
Warranty
Frequently Compared
Wholesale Buying Guide
Gigabyte 15.6" AORUS 15 Gaming Notebook (Black)