HP 15.6" ZBook Power G10 Mobile Workstation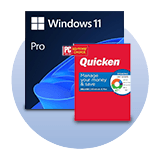 Express Shipping
2-6 Days,
via DHL, FedEx, EMS, etc.
Key Features
Key Features:
1. 15.6" LCD display with 1920 x 1080 resolution and anti-glare/matte finish.
2. Intel Core i7-13700H (13th Gen) processor with 6-Core performance and 8-Core efficiency.
3. NVIDIA A500 dedicated graphics with 4 GB GDDR6 VRAM for smooth graphics rendering.
4. 16 GB DDR5 memory (user-replaceable) with a maximum capacity of 64 GB.
5. 512 GB M.2 NVMe PCIe solid-state storage for fast and reliable data access.
6. Multiple connectivity options including USB-A, USB-C Thunderbolt 4, HDMI, and RJ45 Ethernet.
7. Built-in Wi-Fi 6E (802.11ax) with MU-MIMO support for fast and stable wireless connections.
8. Windows 11 Pro (64-bit) operating system for a secure and productive user experience.
9. Enhanced security features including facial recognition, fingerprint reader, and webcam blocker.
10. Long battery life with a 6-cell Lithium-Ion Polymer battery and estimated 13.5 hours of usage.
11. Backlit notebook keyboard with a number pad for comfortable typing in low-light environments.
12. Compact and lightweight design, measuring 14.15" x 9.21" x 0.9" and weighing 4.43 lbs.
13. Certified and compliant with various industry standards such as ENERGY STAR, EPEAT Gold, and RoHS.
Overview
Specifications
Q&A
Warranty
Frequently Compared
wholesale buying guide
The HP 15.6" ZBook Power G10 Mobile Workstation is a high-performance laptop designed for professional users. Powered by an Intel Core i7-13700H processor, this 13th generation chip offers a base clock speed of 2.4 GHz and can boost up to 5 GHz for demanding tasks. It features a 6-core configuration for performance and an 8-core configuration for efficiency, providing a balance between power and power consumption. With a large 24 MB L3 cache, the processor can handle complex workloads efficiently.

The graphics on this workstation are handled by the dedicated NVIDIA A500 GPU with 4 GB of GDDR6 VRAM. This ensures smooth graphics performance and allows for tasks such as 3D rendering, video editing, and gaming. The system comes with 16 GB of 5200 MHz DDR5 memory, which can be expanded up to a maximum of 64 GB. The memory configuration includes a single 16 GB module that is user-replaceable, and there is one available memory slot for future upgrades.

Featuring a 15.6" LCD panel with a resolution of 1920 x 1080, the ZBook Power G10 offers a clear and vibrant display. The anti-glare/matte finish reduces reflections and glare, making it suitable for use in various lighting conditions. With a maximum brightness of 250 nits, it provides adequate visibility in bright environments. The display has a 16:9 aspect ratio, a 60 Hz refresh rate, and a contrast ratio of 600:1. The wide viewing angles of 170 degrees ensure consistent image quality from different positions.

In terms of storage, the ZBook Power G10 has a single M.2 PCIe 4.0 x4 slot that is currently occupied by a 512 GB NVMe PCIe SSD. This provides fast and responsive storage for software, files, and applications. Additionally, the workstation does not have an optical drive.

Connectivity options on the ZBook Power G10 include three USB-A 3.0/3.1/3.2 Gen 1 ports for connecting various peripherals. There is also a Thunderbolt 4 port that supports DisplayPort and Power Delivery, offering high-speed data transfer and the ability to connect to external displays. Other ports include an HDMI 2.1 output for connecting to external monitors, a headphone/microphone input/output jack, and an RJ45 Ethernet port for wired networking.

For wireless connectivity, the ZBook Power G10 features Wi-Fi 6E (802.11ax) with MU-MIMO support for fast and stable wireless internet connections. Bluetooth 5.3 technology allows for easy pairing with compatible devices. The laptop does not include GPS or NFC capabilities.

The ZBook Power G10 comes with a user-facing 5 MP webcam, making it suitable for video conferencing and virtual meetings. The laptop is powered by a 6-cell 83 Wh lithium-ion polymer battery, which provides an estimated battery life of up to 13.5 hours. This long battery life ensures uninterrupted productivity throughout the day.

Other notable features of the ZBook Power G10 include a notebook keyboard with backlighting and a number pad for comfortable typing in any lighting conditions. The touchpad serves as the pointing device for precise cursor control. The operating system pre-installed on this laptop is Windows 11 Pro (64-Bit), offering a secure and familiar computing experience.

In terms of security, the ZBook Power G10 includes a dedicated hardware TPM security chip, facial recognition, a fingerprint reader, and a Nano security lock slot. It also features a webcam blocker for added privacy.

Weighing in at 4.43 lb (2.01 kg) and measuring 14.15 x 9.21 x 0.9" (35.94 x 23.39 x 2.3 cm), the ZBook Power G10 is relatively lightweight and portable. With a sturdy build and certifications such as CSA, UL, FCC, ENERGY STAR, and EPEAT Gold, this workstation meets industry standards for safety, energy efficiency, and environmental responsibility.

Overall, the HP 15.6" ZBook Power G10 Mobile Workstation offers powerful performance, efficient graphics, ample memory and storage options, a high-quality display, and a range of connectivity features. It is a reliable and versatile laptop designed for professionals who require a high-performance machine for demanding workloads.
Overview
Specifications
Reviews
Q&A
Warranty
Frequently Compared
Wholesale Buying Guide
HP 15.6" ZBook Power G10 Mobile Workstation