LG 14" gram Laptop (Snow White)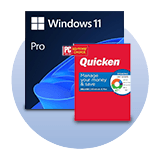 Express Shipping
2-6 Days,
via DHL, FedEx, EMS, etc.
Key Features
1. Operating System: Windows 11 Home.
2. Processor: Intel Core i5-1340P (13th Gen).
3. CPU: 1.9 to 4.6 GHz Performance Quad-Core, 1.4 to 3.4 GHz Efficiency 8-Core.
4. L3 Cache: 12 MB.
5. Graphics Type: Integrated.
6. GPU: Intel Iris Xe.
7. Memory Type: 6000 MHz LPDDR5.
8. Total Installed Memory: 8 GB.
9. Memory Configuration: 8 GB (Onboard).
10. Panel Type: IPS-Type LCD.
11. Size: 14".
12. Aspect Ratio: 16:10.
13. Resolution: 1920 x 1200.
14. Finish: Anti-Glare / Matte.
15. Color Gamut: 99% DCI-P3.
16. Refresh Rate: 60 Hz.
17. Variable Refresh Technology: None.
18. SSD Slots: 1 x M.2 PCIe 4.0 (In Use).
19. Total Installed Capacity: 512 GB.
20. Solid State Storage: 1 x 512 GB M.2 NVMe PCIe.
21. Optical Drive: None.
22. Ports: 2 x USB-A 3.1/3.2 Gen 2, 2 x Thunderbolt 4 (Supports DisplayPort and Power Delivery).
23. Display: 1 x HDMI.
24. Audio I/O: 1 x 1/8" / 3.5 mm Headphone/Microphone Input/Output.
25. Built-In Speakers: 2 x 1.5 W.
26. Built-In Microphones: 2.
27. Media/Memory Card Slot: Single Slot: microSD/microSDHC/microSDXC.
28. Ethernet: None.
29. Wi-Fi: Wi-Fi 6E (802.11ax) with MU-MIMO Support (2 x 2).
30. MU-MIMO Support: 2 x 2.
31. Bluetooth: 5.1.
32. GPS: None.
33. NFC: No.
34. Webcam: User-Facing: 1080p.
35. Battery Chemistry: Lithium-Ion.
36. Capacity: 72 Wh.
37. Estimated Battery Life: 28.5 Hours.
38. Keyboard: 79-Key Notebook Keyboard with Backlight.
39. Pointing Device: TouchPad.
40. Security: Dedicated Hardware TPM Security Chip, Facial Recognition.
41. Dimensions: 12.28 x 8.42 x 0.66" / 311.91 x 213.87 x 16.76 mm.
42. Weight: 2.2 lb / 1 kg.
43. Package Weight: 3.88 lb.
44. Box Dimensions (LxWxH): 17.1 x 10.9 x 2.4".
45. Sleek and lightweight design.
46. High-quality IPS-Type LCD display.
47. Efficient and powerful Intel Core i5 processor.
48. Integrated Intel Iris Xe graphics for smooth visuals.
49. Rapid and responsive 6000 MHz LPDDR5 memory.
50. Generous 512 GB solid-state storage capacity.
51. Anti-glare/matte finish for comfortable viewing.
52. Wide color gamut with 99% DCI-P3 support.
53. Multiple connectivity options including USB-A and Thunderbolt 4.
54. HDMI output for external displays.
55. High-definition user-facing webcam.
56. Long-lasting battery with up to 28.5 hours of estimated battery life.
57. Backlit keyboard for easy typing in low light.
58. Touchpad for precise cursor control.
59. Secure facial recognition for added protection.
60. Dedicated hardware TPM security chip for enhanced security.
61. Wi-Fi 6E for fast and reliable wireless connectivity.
62. Bluetooth 5.1 for seamless device pairing.
63. Lightweight and compact design for easy portability.
64. User-friendly Windows 11 Home operating system.
65. Powerful quad-core and efficient 8-core CPU for smooth performance.
66. Quick and efficient data processing with 12 MB L3 cache.
67. Impressively fast solid-state storage with PCIe 4.0 technology.
68. No optical drive for a sleek and slim profile.
69. High-quality audio with built-in speakers.
70. Dual microphones for clear voice capture.
71. Expandable storage with microSD card slot.
72. No Ethernet port for wireless connectivity only.
73. No GPS functionality for location tracking.
74. No NFC support for contactless communication.
75. Secure facial recognition for easy and secure login.
76. Powerful lithium-ion battery for extended use.
77. Compact and lightweight design for easy transportation.
78. Long-lasting battery life for all-day productivity.
79. Versatile connectivity options for external devices.
80. Trusted LG brand for reliable performance.
Overview
Specifications
Q&A
Warranty
Frequently Compared
wholesale buying guide
The LG 14" gram Laptop in Snow White is a sleek and lightweight laptop with impressive specifications. It is powered by the Windows 11 Home operating system and features an Intel Core i5-1340P (13th Gen) processor with a 1.9GHz to 4.6GHz performance quad-core and a 1.4GHz to 3.4GHz efficiency 8-core. With a 12 MB L3 cache and integrated Intel Iris Xe graphics, this laptop offers smooth and efficient performance for everyday tasks and multimedia.

The laptop comes with 8GB of LPDDR5 memory, which ensures fast and responsive multitasking capabilities. The memory can be expanded up to 8GB and is not buffered or ECC memory. The 14" IPS-type LCD panel has an aspect ratio of 16:10 and a resolution of 1920 x 1200. An anti-glare/matte finish and 99% DCI-P3 color gamut provide vibrant and accurate visuals.

In terms of storage, the LG gram Laptop has a total installed capacity of 512GB with a single M.2 PCIe 4.0 slot in use. It also features a 512GB M.2 NVMe PCIe solid-state drive for fast and reliable storage. The laptop does not have an optical drive.

Connectivity options include two USB-A 3.1/3.2 Gen 2 ports and two Thunderbolt 4 ports that support DisplayPort and power delivery. It also has an HDMI port, a headphone/microphone input/output, and a single slot for microSD/microSDHC/microSDXC memory cards. The laptop supports Wi-Fi 6E (802.11ax) with MU-MIMO technology and Bluetooth 5.1 for seamless wireless connectivity.

Other features of the LG gram Laptop include a user-facing 1080p webcam, a 79-key notebook keyboard with backlight, and a touchpad for input. It also offers security features such as a dedicated hardware TPM security chip and facial recognition.

Despite its powerful specifications, the LG gram Laptop remains lightweight, weighing only 2.2 lbs (1 kg). With a battery capacity of 72 Wh, it boasts an estimated battery life of 28.5 hours, making it ideal for users who are constantly on the move. The laptop has dimensions of 12.28 x 8.42 x 0.66" (311.91 x 213.87 x 16.76 mm) and comes with a package weight of 3.88 lbs and box dimensions of 17.1 x 10.9 x 2.4".

Overall, the LG 14" gram Laptop (Snow White) offers a powerful and lightweight computing experience with its impressive hardware specifications and long-lasting battery life, making it a great choice for productivity tasks and on-the-go users.
Overview
Specifications
Reviews
Q&A
Warranty
Frequently Compared
Wholesale Buying Guide
LG 14" gram Laptop (Snow White)