Mikrotik CRS312-4C+8XG-RM | 10G RJ45 Ethernet ports and SFP+ FUTURE SWITCH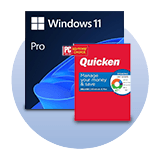 Express Shipping
2-6 Days,
via DHL, FedEx, EMS, etc.
Key Features
The CRS312-4C+8XG-RM is a high-performance networking device designed for use in demanding environments. It features a powerful QCA9531 processor with a nominal frequency of 650 MHz, along with 64 MB of RAM and 16 MB of FLASH storage. With four Combo 10G Ethernet and SFP+ ports, eight 1G/2.5G/5G/10G Ethernet ports, and a USB slot, the CRS312 provides flexible connectivity options. Other key features include dual AC inputs, 4 fans for cooling, temperature and voltage monitoring, and CE, EAC, and ROHS certifications. this is a powerful and reliable networking solution.
Overview
Specifications
Q&A
Warranty
Frequently Compared
wholesale buying guide
The CRS312-4C+8XG-RM is a powerful and reliable network switch designed for high-performance networking applications. It is built on the MIPSBE architecture and features a single-core QCA9531 processor, 64 MB of RAM, and 16 MB of flash storage. The switch chip model is the 98DX8212, and the device runs on RouterOS and SwitchOS.
The CRS312-4C+8XG-RM comes with a RouterOS license of 5 and It measures 443 x 183 x 44 mm and has a maximum power consumption of 60 W. The device comes with four fans for cooling and can operate in temperatures ranging from -30°C to 70°C.
The switch features a total of eight 1G/2.5G/5G/10G Ethernet ports, as well as four Combo 10G Ethernet/SFP+ ports. It also includes one serial console port, one USB port (with USB type A slot), and USB Power Reset functionality. Additionally, the CRS312-4C+8XG-RM has a CPU temperature and voltage monitor, and is CE, EAC, and ROHS certified for safety and quality assurance.
Overall, the CRS312-4C+8XG-RM is a powerful and versatile network switch that provides high-speed connectivity and reliable performance, making it ideal for enterprise-level networking applications.
Overview
Specifications
Reviews
Q&A
Warranty
Frequently Compared
Wholesale Buying Guide
Mikrotik CRS312-4C+8XG-RM | 10G RJ45 Ethernet ports and SFP+ FUTURE SWITCH