MikroTik L009UiGS-RM | ETHERNET WIRED ROUTER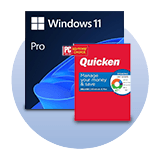 Express Shipping
2-6 Days,
via DHL, FedEx, EMS, etc.
Key Features
The L009 router is an upgraded version of the RB2011 product line with a powerful ARM CPU, Gigabit Ethernet ports, and an SFP cage for flexible connectivity.
It offers improved performance, speed, and efficiency for routing and networking needs.
The L009 is up to 4 times faster than RB2011, making it ideal for demanding environments.
Its innovative enclosure acts as a heat sink and allows for space-efficient rack mounting. Experience improved speed, features, and efficiency with the L009 router.


Overview
Specifications
Q&A
Warranty
Frequently Compared
wholesale buying guide
The L009 router represents the next level in the evolution of the highly regarded RB2011 product line. Building upon its predecessors, the L009 retains the beloved red color scheme and affordable price while introducing significant enhancements across multiple fronts.
One of the most notable improvements is the inclusion of a powerful dual-core ARM CPU. This modern processor delivers substantial gains in performance, particularly in areas such as routing, filtering, complex firewall rules, and hardware encryption through IPsec. The ARM CPU architecture also brings advantages like leveraging the latest Linux Kernel features and supporting custom container projects. With a full-sized USB port, the L009 becomes a versatile platform capable of running applications like a Pi-hole adblock or accommodating an LTE modem via USB.
In terms of speed, the L009 surpasses its predecessor, offering up to 4 times faster performance across various scenarios, ranging from simple fast path routing to complex bridge filters. All ports on the L009 are now Gigabit Ethernet ports, ensuring high-speed connectivity for all your devices. The inclusion of a PoE-in port allows you to power the unit without relying on the DC jack, while the PoE-Out port enables you to supply power to other devices.
Another noteworthy addition is the SFP cage, which supports both Gigabit and 2.5 Gigabit connectivity. This feature greatly simplifies the task of connecting compatible SFP modules and cables, facilitating the setup of high-speed networking configurations. Furthermore, the L009 is equipped with a console port, providing convenient direct-access configuration.
At the heart of the L009 lies the Marvell Peridot Switchchip, a fast and efficient component that enables a 2.5 Gigabit full duplex connection to the CPU for all ports except Ether1. This design ensures robust performance without bottlenecks, allowing for countless configurations to suit your specific networking requirements.
The enclosure of the L009 is a remarkable innovation in itself. Resembling the form-factor of the highly sought-after RB5009 devices, this new enclosure serves as a massive heat-sink, effectively dissipating heat and safeguarding your setups from overheating. Furthermore, it comes with everything needed to accommodate up to four L009 routers in a single 1U rackmount space, making it an ideal solution for efficient space utilization in server rooms.
For those seeking even greater space optimization, MikroTik offers an RM version of the L009. This version is similar to the IN version but excludes the 2.4 GHz wireless functionality. It comes with all the necessary mounting accessories, providing a cost-effective option while still delivering exceptional performance.
The RB2011 router will always be remembered as a networking legend, but the L009 product line takes things to the next level. With improved performance, enhanced features, and thoughtful quality-of-life improvements, the L009 ensures that you save time, money, and valuable server room space like never before. It's a worthy upgrade that combines the reliability and affordability of its predecessor with modern advancements for an exceptional networking experience.
Overview
Specifications
Reviews
Q&A
Warranty
Frequently Compared
Wholesale Buying Guide
MikroTik L009UiGS-RM | ETHERNET WIRED ROUTER