Mikrotik netFiber 9 CRS310-1G-5S-4S+OUT | 10G NETWORK OUTDOOR SWITCH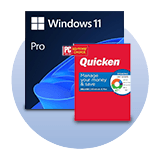 Express Shipping
2-6 Days,
via DHL, FedEx, EMS, etc.
Key Features
Key Features:
1. Product code: CRS310-1G-5S-4S+OUT
2. Architecture: ARM 32bit
3. CPU: 98DX226S
4. CPU core count: 1
5. CPU nominal frequency: 800 MHz
6. Switch chip model: 98DX226S
7. RouterOS license: 5
8. Operating System: RouterOS
9. Size of RAM: 256 MB
10. Storage size: 16 MB
11. Storage type: FLASH
12. MTBF: Approximately 200,000 hours at 25C
13. Tested ambient temperature: -40°C to 70°C
14. IP: IP54
15. Number of DC inputs: 2 (DC jack, PoE-IN)
16. DC jack input Voltage: 18-57 V
17. Max power consumption: 16.3 W
18. Max power consumption without attachments: 10 W
19. Cooling type: Passive
20. PoE in: 802.3af/at
21. PoE in input Voltage: 18-57 V
22. 10/100/1000 Ethernet ports: 1
23. SFP ports: 5
24. SFP+ ports: 4
25. Serial console port: RJ45
26. CPU temperature monitor: Yes
27. Voltage Monitor: Yes
28. Certification: CE, EAC, ROHS
Overview
Specifications
Q&A
Warranty
Frequently Compared
wholesale buying guide
The netFiber 9 (product code: CRS310-1G-5S-4S+OUT) is built on an ARM 32bit architecture with a 98DX226S CPU that operates at a nominal frequency of 800 MHz. It has one CPU core and 256 MB of RAM with 16 MB of storage type FLASH. This router is powered with two DC inputs, a DC jack, and PoE-IN with input voltage ranging from 18-57 V.
The netFiber 9 has 10/100/1000 Ethernet ports, 5 SFP ports, and 4 SFP+ ports that make it efficient in various network setups. It also comes with a serial console port, CPU temperature monitor, and voltage monitor, making network management easy.
The netFiber 9 has a maximum power consumption of 16.3W, which reduces to 10W when no attachments are in use. It has a passive cooling system and is tested to operate effectively in ambient temperatures ranging from -40C to 70C. This router is IP54 certified and has CE, EAC, and ROHS certification, ensuring it complies with European Union standards.
Overall, netFiber 9 is an ideal choice for small to medium-sized enterprises that require versatile networking capabilities, durability, and cost-effectiveness.
Overview
Specifications
Reviews
Q&A
Warranty
Frequently Compared
Wholesale Buying Guide
Mikrotik netFiber 9 CRS310-1G-5S-4S+OUT | 10G NETWORK OUTDOOR SWITCH