NEC MultiSync CB651Q-2 Monitor | 65" LCD (3840 x 2160), Black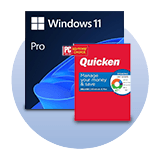 Express Shipping
2-6 Days,
via DHL, FedEx, EMS, etc.
Key Features
This monitor features a spacious 65-inch LCD screen with a high resolution of 3840 x 2160 pixels, providing ample screen real estate and sharp visuals for various applications.

The monitor is designed in a modern and versatile black finish, making it suitable for various professional environments and settings.

It is designed for commercial and professional applications, including digital signage, presentations, and collaborative workspaces.

The monitor likely offers a range of connectivity options such as HDMI, DisplayPort, and USB ports, allowing you to connect various devices and external sources.

NEC is known for its high-quality displays, and this monitor is likely to offer excellent color accuracy and image quality.
Overview
Specifications
Q&A
Warranty
Frequently Compared
wholesale buying guide
NEC MultiSync CB651Q-2 Monitor. Designed to impress with its outstanding display quality and elegant design, this monitor is ideal for a wide range of applications.
Expansive 65-Inch Display: The generously sized 65-inch LCD screen offers an impressive 3840 x 2160 resolution, ensuring that every detail is showcased with exceptional clarity and vibrancy.
Sleek Black Elegance: The monitor's sleek black finish not only stands out in terms of performance but also adds a touch of sophistication to any environment, whether it's a corporate boardroom or a creative studio.
Visual Excellence: Whether you're presenting critical data, watching high-definition content, or engaging in creative work, the NEC MultiSync CB651Q-2 Monitor delivers an exceptional visual experience.
Advanced Connectivity: Expect advanced connectivity options that enable you to effortlessly connect various devices and sources, providing versatility and convenience.
Size and Impact: The 65-inch display size commands attention and makes a lasting impression, making it ideal for presentations, digital signage, and more.
Experience the next level of visual immersion with the NEC MultiSync CB651Q-2 Monitor. Whether you're in the world of business, education, or entertainment, this monitor offers a powerful combination of performance, aesthetics, and versatility
Overview
Specifications
Reviews
Q&A
Warranty
Frequently Compared
Wholesale Buying Guide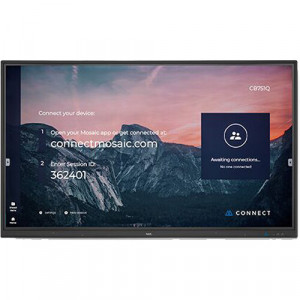 NEC MultiSync CB651Q-2 Monitor | 65" LCD (3840 x 2160), Black