NEC P506UL Projector | 16:10 Aspect Ratio, 1920 x 1200 (WUXGA) Native Resolution, 3600 Eco ANSI Lumen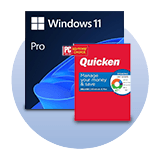 Express Shipping
2-6 Days,
via DHL, FedEx, EMS, etc.
Key Features
This projector likely includes audio control features that allow you to adjust and control audio settings, enhancing the overall multimedia experience during presentations and screenings.

The projector boasts a native resolution of 1920 x 1200 pixels, providing high-quality and sharp visuals for detailed presentations and content.

With 3600 ANSI lumens in Eco mode, it offers a balance between brightness and energy efficiency, making it suitable for various presentation environments while conserving energy.
Overview
Specifications
Q&A
Warranty
Frequently Compared
wholesale buying guide
NEC P506UL projector:
Aspect Ratio: The projector is described as having "Audio Control Aspect Ratio." This suggests that it may have the ability to adjust the aspect ratio of the projected image to match the audio source or content being played. This can be useful for presentations or content with different aspect ratios.

Native Resolution: The native resolution of the NEC P506UL projector is 1920 x 1200 pixels, which is commonly referred to as WUXGA (Wide Ultra Extended Graphics Array). This resolution provides high-definition image quality and is suitable for displaying detailed content, including Full HD videos and presentations.

Brightness: The projector has a brightness rating of 3600 Eco ANSI lumens. The "Eco" designation indicates that this brightness level is achieved in a power-saving or eco mode. Projectors often have multiple brightness modes to balance image quality and energy efficiency based on the room lighting conditions.

Projection Technology: The specific projection technology used in this projector is not mentioned in the provided information. However, projectors like this often use LCD or DLP technology for image projection.

Projection Size: The size of the projected image can vary depending on the distance between the projector and the screen or wall. It can typically project a size ranging from 30 inches to well over 100 inches diagonally, making it versatile for different room sizes.

Connectivity: The NEC P506UL projector likely includes various connectivity options, such as HDMI, VGA, USB, and possibly wireless connectivity options for easy connection to various devices like laptops, tablets, and media players.

Built-in Audio: The projector may have built-in speakers for audio playback, which can be convenient for presentations and basic audio needs. However, for higher-quality audio, external speakers or audio systems are recommended.

Keystone Correction: Most projectors, including this one, offer keystone correction, which allows you to adjust the image's shape to be rectangular if the projector is not perfectly aligned with the screen.

Lamp Life: The projector's lamp life can vary depending on usage and settings but is typically rated for thousands of hours. Replacing the lamp may be necessary after a certain number of hours of use.

Remote Control: A remote control is usually included for convenient control of the projector's functions from a distance.

Dimensions and Weight: The physical dimensions and weight of the projector can vary, but it is typically designed to be portable and easy to set up.

Additional Features: Projectors often come with various additional features, such as image presets, color modes, and energy-saving settings.
Before purchasing the NEC P506UL projector, it's a good idea to review the product's official specifications on the manufacturer's website to ensure that it meets your specific requirements and to check for any updates or variations in the model.
Overview
Specifications
Reviews
Q&A
Warranty
Frequently Compared
Wholesale Buying Guide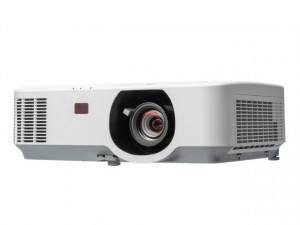 NEC P506UL Projector | 16:10 Aspect Ratio, 1920 x 1200 (WUXGA) Native Resolution, 3600 Eco ANSI Lumen