Samsung S23+ Smart View Wallet Case Green EF-ZS916CGEGWW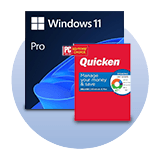 Express Shipping
2-6 Days,
via DHL, FedEx, EMS, etc.
Key Features
The Samsung S23+ Smart View Wallet Case in Green (EF-ZS916CGEGWW) offers comprehensive protection for your device, combining a sturdy phone case with a convenient wallet to shield your phone from everyday bumps and scratches.

With its built-in smart view window, this case allows you to check the time, date, and incoming notifications without opening the cover, ensuring quick and easy access to important information.

Designed with practicality in mind, the wallet case includes slots for your essential cards and a pocket for cash, eliminating the need for a separate wallet and streamlining your daily carry.

Enjoy hands-free entertainment with the integrated stand feature, which lets you prop up your Samsung S23+ for comfortable viewing of videos, video calls, or other media content.

This wallet case is precisely engineered to fit your Samsung S23+ snugly, ensuring full access to buttons, ports, and camera, while its slim design maintains the phone's sleek profile, making it both functional and stylish.
Overview
Specifications
Q&A
Warranty
Frequently Compared
wholesale buying guide
The Samsung S23+ Smart View Wallet Case in Green with the model number EF-ZS916CGEGWW is a protective case designed for the Samsung Galaxy S23+. This case offers several features and functions:
Smart View Window: The Smart View feature allows you to view important information such as time, date, notifications, and incoming calls through a small window on the front cover of the case without having to open it.

Wallet Functionality: It typically has pockets or slots on the inside where you can store cards, IDs, or some cash, effectively functioning as a wallet in addition to providing protection for your phone.

Protection: The case is designed to protect your Samsung Galaxy S23+ from everyday wear and tear, including scratches, bumps, and minor drops. It covers the front, back, and sides of the device.

Easy Access: It provides easy access to all the device's ports, buttons, and features, so you can use your phone without removing it from the case.

Stand Function: Some wallet cases have a stand feature that allows you to prop up your phone at an angle for hands-free viewing of videos or making video calls.
The color you mentioned, "Green," indicates that this particular case comes in a green color option.
If you're interested in purchasing this specific case, you can check with authorized Samsung retailers, mobile accessory stores, or online marketplaces such as Samsung's official website, Amazon, or other popular e-commerce platforms. Make sure to verify compatibility with your Samsung Galaxy S23+ before making a purchase.
Overview
Specifications
Reviews
Q&A
Warranty
Frequently Compared
Wholesale Buying Guide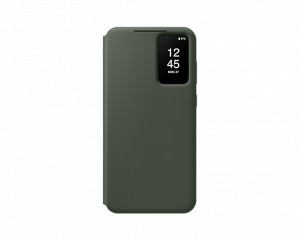 Samsung S23+ Smart View Wallet Case Green EF-ZS916CGEGWW