Mikrotik PowerBox RB750P-PBr2 | ETHERNET WIRED ROUTER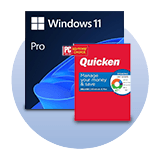 Express Shipping
2-6 Days,
via DHL, FedEx, EMS, etc.
Key Features
The PowerBox RB750P-PBr2 is a versatile and affordable router with dual DC input options (PoE-IN and DC jack), making it ideal for outdoor applications. It features a MIPSBE architecture with a powerful QCA9533 CPU running at 650 MHz, coupled with 64 MB of RAM and 16 MB of FLASH storage. The five 10/100 Ethernet ports can be used for PoE out via Ether2-Ether5, with a max total output of 2 A. The device supports passive cooling, has a PCB and voltage monitor, and is certified CE, EAC, ROHS, with an IP20 rating.
Overview
Specifications
Q&A
Warranty
Frequently Compared
wholesale buying guide
PowerBox is a compact and efficient router that is perfect for small to medium-sized businesses, as well as for personal use. This device has a product code of RB750P-PBr2 and features a MIPSBE architecture, QCA9533 CPU, and a single core with a nominal frequency of 650 MHz. The switch chip model is also QCA9533, and the router has a 4 RouterOS license, 64MB RAM, and 16MB FLASH storage.
The PowerBox's dimensions are 125x178x48mm, making it a small and convenient size. It has been tested for an approximate MTBF of 100,000 hours at a temperature of 25°C and can operate in a tested ambient temperature range of -40°C to 70°C.
This router has two DC inputs, with PoE-IN and DC jack input voltage ranging from 8-30V. The maximum power consumption is 50W, and the cooling system is passive. The PowerBox also has passive PoE in, with input voltage ranging from 8-30V.
There are five 10/100 Ethernet ports in the PowerBox, along with a current monitor, PCB temperature monitor, and voltage monitor. The PoE-out ports are Ether2-Ether5, with a maximum output per port of 1A for input ranging from 18-30V. The maximum total out is 2A.
The PowerBox has CE, EAC, ROHS certification and an IP rating of 20. Overall, the PowerBox is a cost-effective and reliable router with an excellent range of features for its price range.
Overview
Specifications
Reviews
Q&A
Warranty
Frequently Compared
Wholesale Buying Guide
Mikrotik PowerBox RB750P-PBr2 | ETHERNET WIRED ROUTER