Mikrotik wAP LR9 kit RBwAPR-2nD&R11e-LR9 | IoT An out-of-the-box GATEWAY SOLUTION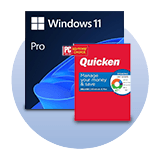 Express Shipping
2-6 Days,
via DHL, FedEx, EMS, etc.
Key Features
The wAP LR9 kit (RBwAPR-2nD&R11e-LR9) is a wireless access point designed for use in harsh environments. It features a MIPSBE architecture, QCA9531 CPU, and 64 MB of RAM, with a 16 MB storage capacity. It supports passive PoE and has three DC input options, with a maximum power consumption of 7W. It operates on the 2.4 GHz frequency, with a max data rate of 300 Mbit/s and two chains. The wAP LR9 is equipped with one 10/100 Ethernet port, one SIM slot, and PCB temperature and voltage monitors. It has IP54 certification and offers a range of speeds, from 1Mbit/s to MCS7.
Overview
Specifications
Q&A
Warranty
Frequently Compared
wholesale buying guide
The wAP LR9 kit, with the product code RBwAPR-2nD&R11e-LR9, is a powerful wireless access point designed for outdoor use. It uses the MIPSBE architecture and is powered by a QCA9531 CPU with a speed of 650 MHz. It features 64 MB of RAM and 16 MB of storage, which are suitable for most small to medium-sized networks. The device supports the RouterOS operating system and comes with a RouterOS license of 4.
The wAP LR9 kit is designed to operate in harsh environments, with a tested ambient temperature range of -40°C to 60°C. It is also certified to IP54 standards, protecting it against dust and water damage. The device comes with three DC inputs, including a DC jack, PoE-IN, and Automotive input, allowing for greater flexibility in power input options. The maximum power consumption of the device is only 7 W, making it energy-efficient and cost-effective.
The wireless module of the wAP LR9 kit operates at 2.4 GHz and supports a maximum data rate of 300 Mbit/s. It has two chains and supports the 802.11b/g/n standards, making it compatible with most modern devices. With an antenna gain dBi of 2, the device offers excellent signal strength and coverage. The wireless chip model is QCA9531, and it belongs to the Wi-Fi 4 generation.
The wAP LR9 kit comes with one 10/100 Ethernet port and one SIM slot for modem connectivity. It also has one MiniPCI-e slot, making it possible to add extra features or network connectivity options. The device includes a PCB temperature monitor and voltage monitor for improved system monitoring and protection.
Which is a competitive price for a device with these specifications. It has been certified by FCC, IC, and EAC, ensuring compliance with international standards. Lastly, the device's data transfer rates at various signal strengths have been tested, including 1 MBit/s, 11MBit/s, 6MBit/s, 54MBit/s, MCS0, and MCS7. The results indicate good performance in all categories.
Overview
Specifications
Reviews
Q&A
Warranty
Frequently Compared
Wholesale Buying Guide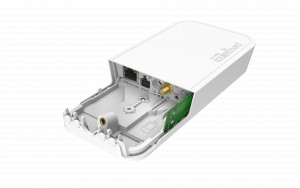 Mikrotik wAP LR9 kit RBwAPR-2nD&R11e-LR9 | IoT An out-of-the-box GATEWAY SOLUTION